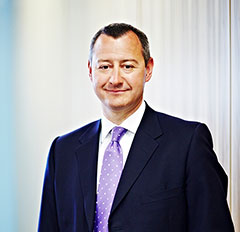 Monument Appoints Duncan Owen as its Non-Executive Chairman
Posted on: 9 February, 2017
Monument is pleased to announce that Duncan Owen has been appointed as its non-executive Chairman.
Duncan is Global Head of Property at Schroders Real Estate Investment Management, Chairman of the Investment Committee of Schroders Real Estate Investment Trust plc and a church commissioner.
Prior to Schroders, Duncan's previous roles were Chief Executive Officer at Invista Real Estate Management Holdings plc (2006-2012), main board member at Insight Investment Management (2003-2006) and co-founder of Gatehouse Investment Management (2000-2003). He is a chartered surveyor and former equity partner at Jones Lang Wootton.
Tom Wooldridge, executive director at Monument, commented "I am delighted to welcome Duncan Owen as the non-executive chairman. Monument is fortunate to have someone of Duncan's experience and talent at such an important time for the company and its ambitious plans".
Commenting on his appointment Duncan Owen said "I am pleased to be joining Monument and shaping the company's future at this exciting time. I am looking forward to assisting the team on the challenges and opportunities in regional real estate market".