About Us
Posted on: 18 January, 2017
Regional Advantage Based On Regional Knowledge
Monument is based in Leeds and Newcastle and well-placed to manage commercial property assets throughout the regions of the United Kingdom. We have a track record in regional real estate investment and development in the retail, office and industrial sectors.
Monument provides asset management services for private equity, family office and institutional investors seeking to capitalise on opportunities in the regional real estate sector.
Monument also acts as a real estate adviser and debt broker to support investors and developers in regional real estate. We have an extensive network and can structure investment finance and development finance to optimise returns for clients.
Tom Wooldridge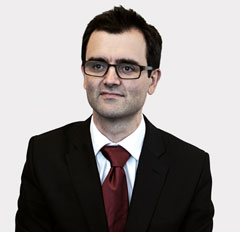 BA (Hons), FCA, MBA
Director
Tom is an executive director, having founded Monument in July 2016.
Tom was previously Finance Director at Associated Property Investors, a regional real estate management business, which he joined in 2004. Prior to then, Tom worked at KPMG where he qualified as a chartered accountant and obtained an MBA in Entrepreneurship.