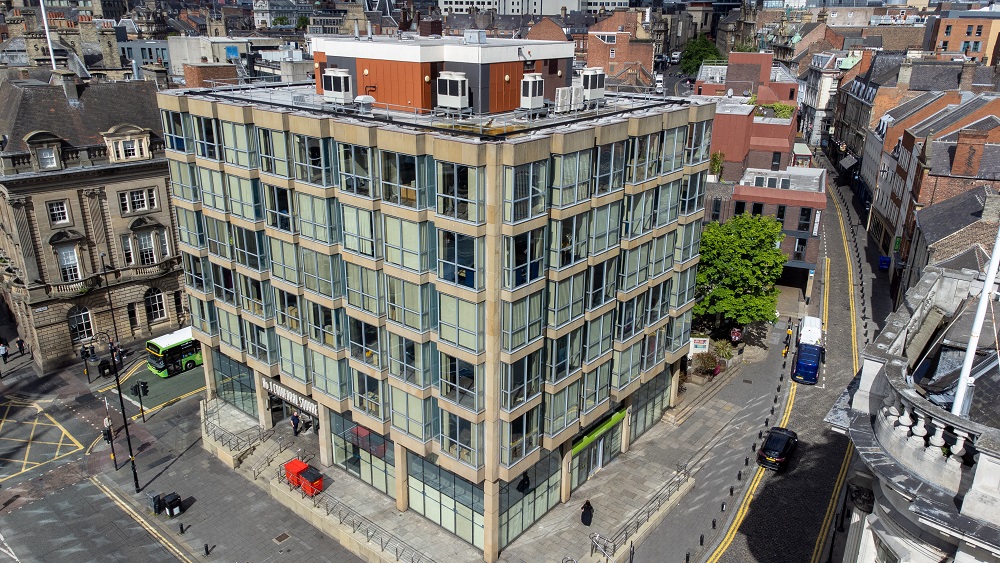 Government occupier extends lease at Cathedral Square
Posted on: 24 May, 2022
Monument Real Estate has completed a lease renewal in Newcastle city centre which will see the Secretary of State remain in occupation of 37,000 sq ft of office space until at least 2028.
In 2021, the six-storey 1 Cathedral Square was acquired together with the adjoining 2 Cathedral Square by Monument, with the backing of a consortium of private investors. Other occupiers across the two properties include Revolucion da Cuba bar, Photoline and the Co-op Bank.
Tom Wooldridge, executive director and founder of Monument, said "In confirming the tenure of the Secretary of State at 1 Cathedral Square, we have delivered a longer-term solution for the building. We are extremely pleased to have advised and represented the owners in this important step of our business plan. We are also grateful for the timely and constructive engagement of Cushman & Wakefield who represented the tenant in this transaction."
Commenting on the lease renewal Sam Earnshaw, senior surveyor at Cushman & Wakefield, who acted on behalf of the Secretary of State, said: "This is a great result for both parties, proving the effectiveness of a good landlord and tenant relationship. It's been great to deal with Monument, thanks to their straightforward professionalism throughout the transaction."
Monument Real Estate offers asset management and structured finance for commercial property investors and developers. The company works with a network of private equity funds, institutional and local investors, focusing on opportunities in regional real estate that support intensive asset management initiatives.